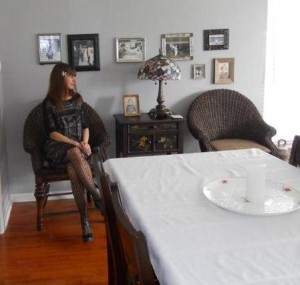 Enjoy Food. Enjoy Drink. Enjoy Life.
This website is all about food. Learn how to enjoy food, cooking & entertaining. It's not about fancy or complicated. It's about good food. Real food. There will always be a featured drink or recipe of the month.
There is nothing like a fresh brewed cup of quality coffee. There is nothing like a smooth glass of red wine. And yes…… you can eat potatoes. Potatoes are real food.
"Meals will never be good quality if the ingredients are not good quality."   Jackie O
Too busy to cook during the week? Here are ways to eat nutritious meals when time is limited.
Bump up your servings of fruit and veggies
When making salads add as many veggies and fruits (raisins count) as you can. This increases your daily servings.
Eat a fruit or vegetable with every meal. For example, if you are eating oatmeal, add blueberries, raisins or apples. Add veggies to omelets. Eat vegetable soups. Add veggies to pizza.
Have a dessert which includes fruit. It doesn't have to be just a cup of peaches. If you have a sundae, add fresh strawberries on top or chocolate covered strawberries, maybe a piece of apple cobbler.
Try different lettuce in salads to make them more interesting. 
Try escarole, endive and arugula. Add watercress and radicchio for added flavor. Sprinkle in homemade breadcrumbs and celery for crunch. Add nuts, cranberries and your favorite cheese. 
Don't have dressing? Yes you do…. The best dressing is a vinaigrette! Always use 3 to 1. Oil 3/4 cup, vinegar 1/4 cup. Add 2 tablespoons dried herbs if you wish or 1 tablespoon honey and 1 tablespoon mustard for a honey mustard vinaigrette. Or skip the honey.
You're going to love the recipe and drink of the month

Looking for more than Jackie O has to offer? Type in what you are looking for below and find it! Don't tell Jackie……….
Custom Search